TBS Gala 2023
March and Early April Programs
Tues., Mar. 21 at 1:00pm
Choir Rehearsals begin again!
Thurs., Mar. 23 at 12:45pm
Finding God by Soncino
Book Discussion
Mon., Mar. 27 at 4:30pm
Folksong Singalong
Thurs., Mar. 30 at 12:45
Jewish Prayer and Music
Sun., Apr. 2 at 1:00
Film: The Second Time Around
Thurs., April 6 at 5:00
Seder at TBS
Seats are filling fast. Details and Register here: SEDER
Sat., April 8 at 12:30pm
Passover Hike at Willow Lake
Later in April:
Yizkor
Storytelling Event
Jarz of Clay Pottery Painting
Fressers Dinner
Jarz of Clay Pottery Painting
Mahjong Class
Read the weekly newsletter for details.
Join us for Shabbat Services this Friday, Mar. 24, at 6pm. Torah Study (most Saturday mornings at 10:00am) is a lively discussion about the weekly portion with coffee and a nosh. No knowledge of Torah expected.
Parashat Vayikra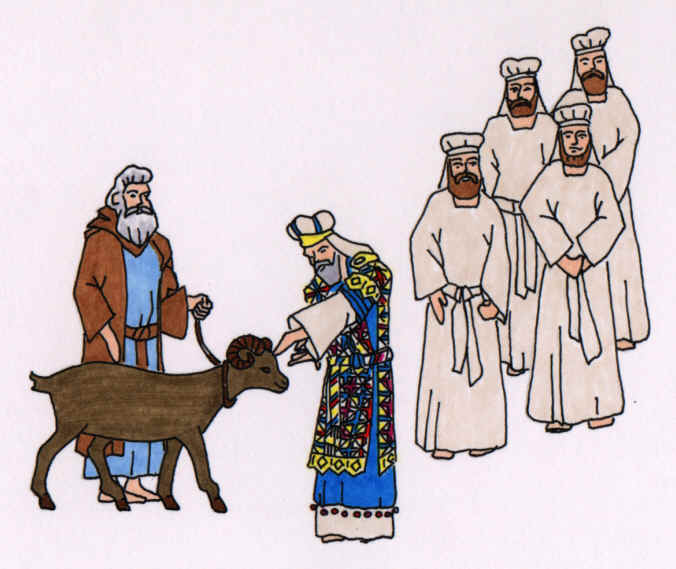 "A person who sins for acting negligently incurs guilt. He shall bring a ram to the priest to effect atonement for him for his act of negligence and he will be forgiven. It is a guilt offering. He is surely guilty before God."
About B'rith Shalom
Temple B'rith Shalom is a vibrant non-denominational Jewish congregation that welcomes everyone interested in Judaism, including interfaith families and LGBTQ members.

As the oldest congregation in the Quad City area, we welcome the greater Prescott community and all who are interested in learning about Judaism.

Temple B'rith Shalom's members come from the full spectrum of Jewish practice and belief. Most of the members have come to Prescott from elsewhere in Arizona and the greater United States who appreciate the fellowship and friendships found in a small Jewish community.

Learn more on the "About Us" page
Tue, March 21 2023
28 Adar 5783
Tue, March 21 2023 28 Adar 5783