Upcoming Programs
Feb. 16 at 11:00am
Jarz of Clay (Frontier Village) Pottery Painting
Feb. 19 at 1:00pm
Adult Ed with Rabbi Nina Perlmutter
Feb. 26 at 1:00pm
Learn to play Mahjong
Read the weekly newsletter for details.
Join us for Shabbat Services this Friday, Feb. 10, at 6pm, and Shabbat Services on Saturday at 10am.
Torah Study (most Saturday mornings at 10:00) is a lively discussion about the weekly portion with coffee and a nosh. No knowledge of Torah expected. Join the fun!
Parashat Yitro
Moses led the people out of the camp toward God and they took their places at the foot of the mountain.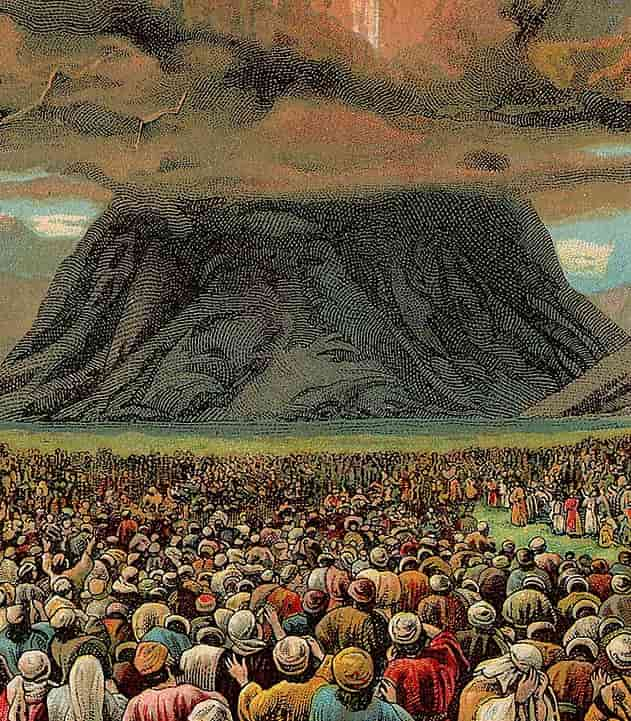 About B'rith Shalom
Temple B'rith Shalom is a vibrant non-denominational Jewish congregation that welcomes everyone interested in Judaism, including interfaith families and LGBTQ members.

As the oldest congregation in the Quad City area, we welcome the greater Prescott community and all who are interested in learning about Judaism.

Temple B'rith Shalom's members come from the full spectrum of Jewish practice and belief. Most of the members have come to Prescott from elsewhere in Arizona and the greater United States who appreciate the fellowship and friendships found in a small Jewish community.

Learn more on the "About Us" page
TBS FILMS 2023

Monthly films to inspire and entertain
~ Curated by Bill Cadwallender
Sundays at 1:00pm in the social hall. Free to members.
Donations welcome from non-members.
Mar. 19: A Stranger Among Us
A tough New York City cop goes undercover to solve a murder in the secret world of the Hasidim.
Apr. 2: The Second Time Around
Two older people find, unpredictably, a sweet and deep connection developing as fellow residents in a retirement community.
Thu, February 9 2023
18 Sh'vat 5783
Thu, February 9 2023 18 Sh'vat 5783