Hesed Caring Circle
The Hesed Caring Circle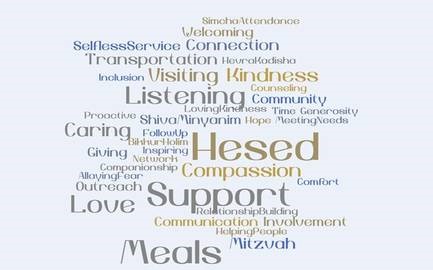 Jewish tradition would say that the true definition of the Hebrew word Hesed is a beautiful combination of Love, kindness and mercy all wrapped up together and shared through human contact as sacred gifts from one to another. Hesed is more than a noun, it lives and breathes as a verb. And this very idea of a living and breathing love that reaches out to the entire congregation is exactly what our next chapter of Temple B'rith Shalom's new care committee is inspired by.

If you need or know of someone who needs, a meal, a visit, a ride, a friend, please let us know. We are here to make sure you feel cared for, but we need your help in notifying us when that need arises.

If you are interested in volunteering or helping with the Hesed circle, please contact us at office@brithshalom-az.org.
Fri, July 1 2022
2 Tammuz 5782
Temple B'rith Shalom wants to hear from you
Please do not hesitate to email or call us at (928) 708-0018 at any time.
Fri, July 1 2022 2 Tammuz 5782